NEWS
Por IFPI | 30 mar 2023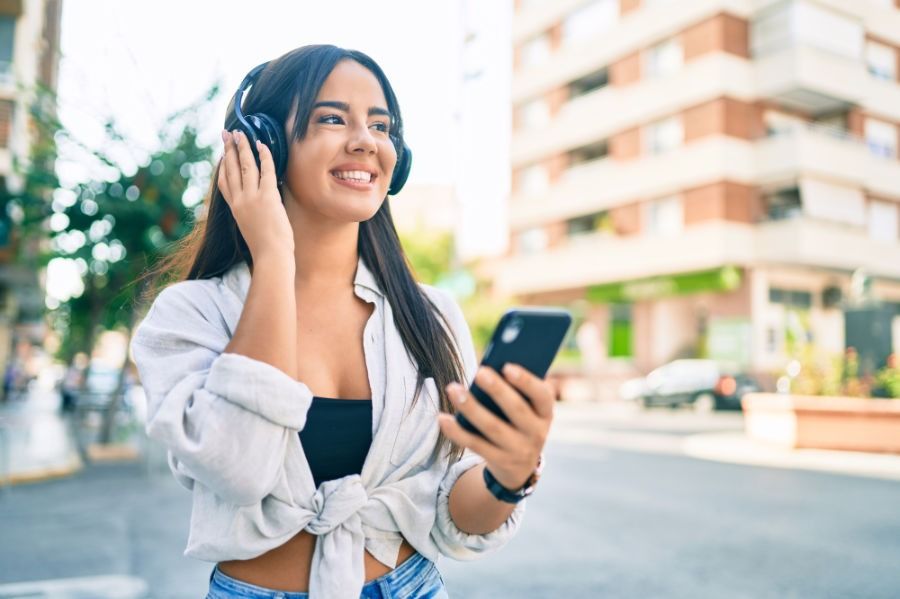 2022: Performance Rights in Latin America: Strong Double-Digit Growth in All Markets
Music licensing companies (MLCs) in charge of performance rights in Latin America and the Caribbean on behalf of artists and record companies worldwide increased by 44.2% (in fixed USD exchange rates), reaching US$155 million in total collections in CY 2022 surpassing budgeted collections for the period by 18.2%. The growth is mainly attributable to thriving post pandemic public performance collections that experienced a significant year on year growth of 95% to US$78 million, representing 50.5% of total revenues. Total broadcasting revenues increased by 11.4%, representing 44.6% of total collections. Administration expenses reached 24% of total collections, resulting in estimated net distributions of US$118 million. Total collections in the region have now surpassed 2019 pre-pandemic levels by 29.3% as mostly all countries have transitioned well during the recovery periods. The region was hit hard by inflation, mainly in hyperinflationary Argentina, paired with economic woes in most territories yet taking into account these components, the region increased by estimated 17%.
Brazil: International Operation 404, 2023 phase: Another effective blow against digital piracy
Between March 13 and 17, law enforcement authorities from Brazil, Peru and the United Kingdom carried out a new phase of the ongoing 'Operation 404', an initiative to protect intellectual property in the digital environment.
Eight Brazilian police units, the City of London Police (PIPCU) and the Peruvian Copyright Office (INDECOPI) engaged with Operation 404.5, which resulted in more than 290 targeted sites, 32 search warrants and 6 people arrested. The participation of new countries and authorities is clear proof of the growth and relevance of this initiative, which stands as an example of cooperation and impact in the ecosystem of illegal distribution of content protected by copyright and related rights.
To date, Operation 404 has already made significant impact against more than 1,550 illegal sites and 720 infringing mobile apps. In this new phase, Peruvian authorities shut down 72 MP3 download sites; English authorities disrupted 6 stream ripping and music download sites, and Brazilian authorities ordered the removal of 63 Android stream ripping apps from app stores. Additionally, a major group responsible for leaking pre-release content with more than 4,500 members was dismantled, with 6 Telegram channels being shut down and their administrator being successfully identified.
Costa Rica: Landmark agreement for the recognition of copyright and related rights by commercial radios
On February 3rd, the 21 radio companies belonging to the National Chamber of Radio and Television (CANARTEL) signed a landmark agreement with ACAM, AIE and FONOTICA, the collective management societies that represent authors, composers, performers and phonogram producers of the Costa Rican music industry.
The agreement comes after several years of joint work between the representatives of the radio companies and the authorities of the collective management societies ACAM, AIE and FONOTICA. It shows the willingness between the various players in the worlds of culture, information and entertainment to license the Costa Rican radio sector, so that CANARTEL member radio stations can begin to comply with the obligations arising from the country's copyright and related rights legislation.
Among the radio broadcasters that signed this agreement were Central de Radios, Grupo Omega, Grupo VM, Multimedios, Teletica Radio, Audiotec and Radio María. Ms. Saray Amador, President of CANARTEL, was also present at the meeting.
Paraguay: Presentation of Propya Awards to music production
The Propya Awards recognizing the best of Paraguay's music production took place on March 8th in Asuncion. Numerous local artists, as well as industry, government and media representatives, attended and participated in the ceremony. The Propya Awards are presented in several different categories including Best Music Video, Best Urban Song, Best Folklore Song, Artist of the Year, and Album of the Year. The Propya Awards have been positively received by the media, artists and the general public, and they help to make Paraguayan music more widely known and to promote the phonographic industry in the country.
Mexico: The Mexican Institute of Industrial Property (IMPI) issues a website-blocking order against Y2MATE
On February 20th, the Mexican Institute of Industrial Property (IMPI) decided on a request submitted by AMPOFON/APDIF and ordered all the Internet service providers in the country to effectively block and/or prevent access to the stream ripping website known as Y2MATE. After examining the arguments and the evidence provided by AMPROFON/APDIF, IMPI found that there was good and sufficient evidence to conclude that the website was infringing on the rights of AMPROFON's members. IMPI understood that Y2MATE was offering users a service that enabled them to create illegal copies of music videos and other music content on a mass scale and without the authorization of the rights holders. This measure is a step forward in protecting the rights of phonogram producers in the digital environment against stream ripping, which today is the most common way of piracy in Latin America.